Conquer the Stress with Mediation Success!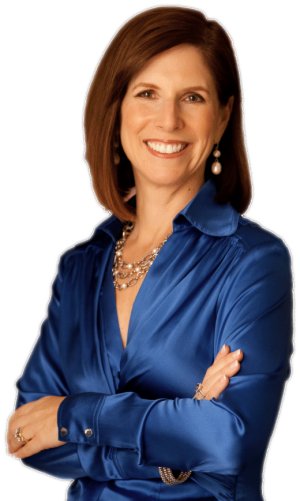 Learn the secrets to achieving peace and productivity in your workplace. Resolve tough conflicts and move on—both personally and professionally! Amy's techniques shared with you in her presentations and in her book are engaging, energetic, and educational.
Since 2001, Amy's keynotes, breakout sessions, and skilled mediation sessions have influenced thousands of individuals and organizations to peacefully resolve their conflicts and enjoy the high value benefits that flow from successful closure. She has spoken across America and resolved cases and conflicts nationwide.
Her niche expertise on employment disputes and a rare ability to handle legal AND interpersonal disputes sets her apart, enabling her to provide peace of mind, enhanced business relationships, and capital savings.
You can benefit from Amy's expertise. In her new book, Mediation Success: Get it Out, Get it Over and Get Back to Business, Amy shares tools, tips and techniques learned from over ten years of resolving conflict, in an easy-to-read and easy-to-use guide.
You can bring Mediation Success principles to your organization, by scheduling a Keynote Presentation or Corporate Workshop today!
Discover Amy's secrets about the process,
the psychology and the solutions to conflict.
Amy Lieberman wrote this practical guide so all companies will know that there is a better way to resolve disputes, and that mediation tools and techniques preserve both relationships and capital.
Lieberman is an ACR Advanced Practitioner in Workplace Mediation and Employment Arbitration and is among the top 5% of lawyers in ADR as recognized in "Southwest Super Lawyers," "Best Lawyers in America" and "Ranking Arizona's Top Lawyers" in ADR.
Join Amy on her mission to get all businesses to wholeheartedly embrace mediation. Learn the process, the psychology, and the solutions to overcoming workplace conflict in the conference room and in the courtroom from one of the best lawyers in America!
For Keynote Speaking presentations to your organization or association, click here. 
For Corporate Conflict Management workshops for your organization, click here.
"Mediation Success not only explores the settlement of disputes through mediation, but provides a guide to conflict management and avoidance in the context of workplace discord. Amy Lieberman has brought her extensive firsthand experience in workplace conflict management and dispute resolution to life through numerous examples drawn for her own practice, and vividly demonstrates that often it is not just about the money. Mediation Success is a must read for everyone involved in workplace conflict management, and is filled with insights and recommendations equally applicable to mediation and conflict management outside the employment arena."
S

herman Fogel, former chair, ADR Section, State Bar of Arizona
"Amy is one of the nation's top mediators with an extraordinary record of success. Her unique and winning formula is invaluable for organizations of all sizes. This book is a "must read" for those interested in the resolution of workplace challenges."
Joseph T. Clees, Esq., Ogletree, Deakins, Nash, Smoak & Stweart, P.C
"Mediation Success is a unique, insightful, accurate and inspiring guide to navigating and resolving workplace conflict. If you have a problem, this book has the solution!"
Kris Culbertson, Esq., Littler Mendelson National Employment Law Firm
"Amy Lieberman has written a needed easy-to-understand text about capably utilizing workplace mediation. Best of all, this text can and should be used by everyone involved: executives, managers and staff.Amy Lieberman's "Mediation Success" will help establish a satisfying dialogue and reach optimized results with minimum workplace disruption."
James C. Melamed, CEO Mediate.com
---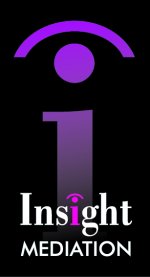 About Amy Lieberman

Amy Lieberman, Esq., is the Executive Director at Insight Employment Mediation. She is a member of the National Academy of Distinguished Neutrals, CPR's Panel of Distinguished Neutrals, a Fellow of the American College of Civil Trial Mediators, and a mediator for the American Arbitration Association and the EEOC, among others.